Swim NZ Database
SWIM NZ DATABASE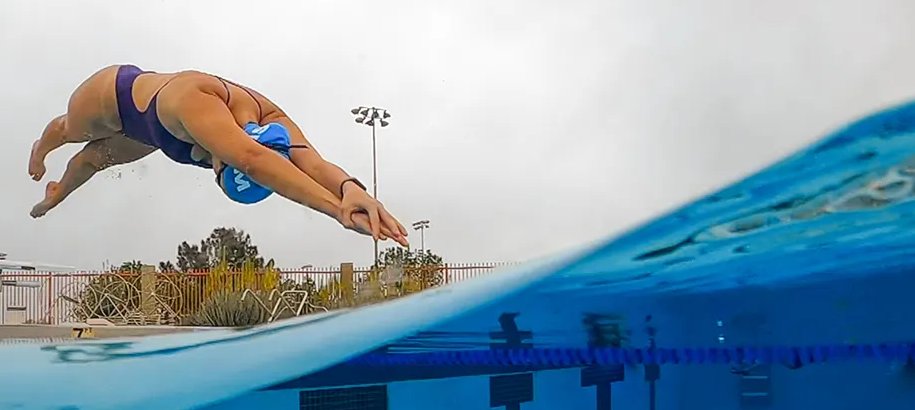 The Swimming NZ database contains all officially recorded times for all registered swimmmers at all official meets.  You can browse results through the results database web-page, or use the new MyTogs application.
Web search: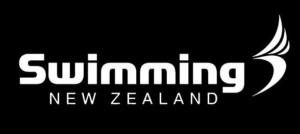 Search the Swimming NZ Database
MyTogs app search:
The best way to track your swimming results. Stay focused and achieve your goals. Pick up Mytogs and start racing!
Eligibility Reports
ELIGIBILITY REPORTS
CURRENT
ARCHIVE
Records
Club Records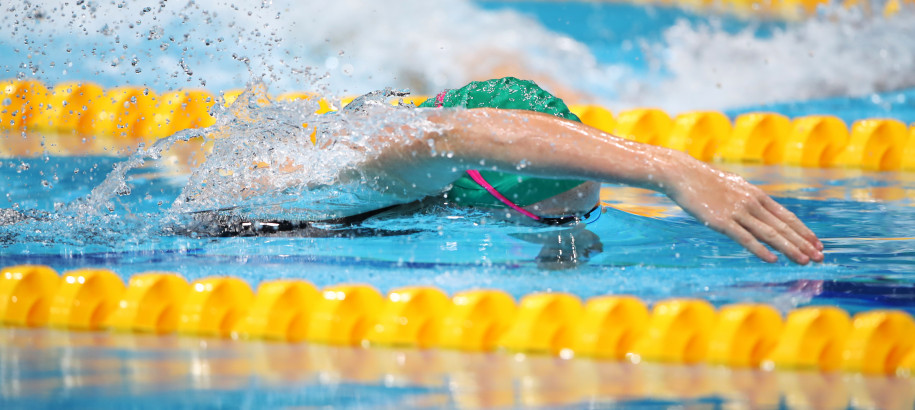 Historically club records for RSC were never kept. The club records from past results were researched in 2012 and now start from 2000 with a few as far back as 1993. For convenience the most current record is shown below for short and long course, with the archived records for this year and older listed further below. Scroll to the bottom for the criteria.

CURRENT SHORT COURSE RECORDS:

CURRENT LONG COURSE RECORDS:

SHORT COURSE CURRENT YEAR

LONG COURSE CURRENT YEAR
SHORT COURSE ARCHIVE
To get a record you must be a paid up member of the RSC.Records are manually checked after every meet. Records highlighted red were broken at the last meet or during same month and records broken that year are in yellow. Any old records found and then added will be in blue.If you break a club record and it has not been recorded let the RSC race secretary know by email.
While times are official from swims using split times from electronic timing (may be used to enter other events with); we do not allow RSC records from times taken from splits.
Records are allowed from official meets not using electronic timing.
Any swimmers who break a club record from 1 October 2015 will be awarded a ribbon. Red ribbons for age group records and gold ribbons for open records.
Club Champions
Club Champions
Swimmer of the Year:
| | |
| --- | --- |
| 2018 | Rebecca Moynihan |
| 2017 | Rebecca Moynihan |
| 2016 | Rebecca Moynihan |
| 2015 | Rebecca Moynihan |
| 2014 | Ballad Woodley-Hanan |
| 2013 | Paige Enoka |
| 2012 | Oli Lusk |
| 2011 | Kate Forster |
| 2010 | Kate Forster |
| 2009 | Joseph Mansell |
| 2008 | Ivana Giacon |
National Champs Medalists
National Championships Medalists
2023
National Age Group Championships
Hunter Lloyd: Gold 400m Individual Medley 15yrs
Hunter Lloyd: Gold 400m Freestyle 15yrs
Hunter Lloyd: Silver 200m Freestyle 15yrs
Hunter Lloyd: Silver 200m Individual Medley 15yrs
Alexander Cecioni: Bronze 800m Free 17-18yrs
Alexander Cecioni: Bronze 1500m Free 17-18yrs
Hunter Lloyd: Bronze 50m Backstroke 15yrs
Hunter Lloyd: Bronze 100m Backstroke 15yrs
 
2022
NZ Short Course Championships
Maia Adams: Gold 400m Individual Medley 17-18yrs
Maia Adams: Gold 200m Individual Medley 17-18yrs
Alexander Cecioni: Gold 1500m Freestyle Open
Alexander Cecioni: Gold 1500m Freestyle 17-18yrs
Alexander Cecioni: Gold 800m Freestyle 17-18yrs
Maia Adams: Silver 100m Individual Medley 17-18yrs
Alexander Cecioni: Silver 400m Freestyle 17-18yrs
National Age Group Championships
Maia Adams: Bronze 800m Free 17-18yrs
Maia Adams: Bronze 400m Individual Medley 17-18yrs
Maia Adams: Bronze 1500m Free 17-18yrs
Alexander Cecioni: Bronze 1500m Free 17-18yrs
2021
NZ Swimming Championships
Annie Jencova: Silver 100m Butterfly 18yrs
NZ National Age Group Championships
Alexander Cecioni: Silver 1500m Freestyle 16yrs
Maia Adams: Bronze 1500m Freestyle 16yrs
2019
NZ Short Course Championships
Lea Muellner: Gold 100m Breaststroke 15yrs
Lea Muellner: Gold 50m Breaststroke 15yrs
Lea Muellner: Gold 200m Breaststroke 15yrs
Jack Plummer: Gold 50m Butterfly 16yrs
Jack Plummer: Gold 50m Breaststroke 16yrs
Jack Plummer: Gold 100m Individual Medley 16yrs
Jack Plummer: Gold 50m Freestyle 16yrs
Jack Plummer: Gold 100m Freestyle 16yrs
Lea Muellner: Silver 50m Breaststroke Open
Lea Muellner: Silver 200m Individual Medley 15yrs
Lea Muellner: Silver 100m Individual Medley 15yrs
Jack Plummer: Silver 200m Freestyle 16yrs
Jack Plummer: Silver 200m Individual Medley 16yrs
Jack Plummer: Silver 50m Backstroke 16yrs
Maia Adams: Bronze 200m Butterfly 15yrs
Tori Grout: Bronze 50m Breaststroke 15yrs
NZ Open Championships
Bronson Lloyd: Bronze 1500m Freestyle Open
NZ National Age Group Championships
Hannah Huria: Gold 50m Breaststroke 14yrs
Hannah Huria: Gold 100m Breaststroke 14yrs
Bronson Lloyd: Gold 400m Freestyle 16yrs
Bronson Lloyd: Gold 200m Breaststroke 16yrs
Bronson Lloyd: Gold 800m Freestyle 16yrs
Bronson Lloyd: Gold 200m Freestyle 16yrs
Bronson Lloyd: Gold 1500m Freestyle 16yrs
Bronson Lloyd: Gold 200m Individual Medley 16yrs
Lea Muellner: Gold 50m Breast 15yrs
Lea Muellner: Gold 100m Breast 15yrs
Lea Muellner: Gold 200m Breast 15yrs
Bronson Lloyd: Silver 400m Individual Medley 16yrs
Bronson Lloyd: Silver 50m Butterfly 16yrs
Jack Plummer: Silver 100m Freestyle 16yrs
Bronson Lloyd: 50m Breaststroke 16yrs
Bronson Lloyd: 200m Backstroke 16yrs
Tori Grout: Bronze 50m Breaststroke 14yrs
2018
NZ SC
Rebecca Moynihan: Gold Open 50 Free
Bronson Lloyd: Gold 50 Fly
Bronson Lloyd: Gold 400 IM
Bronson Lloyd: Gold 200 IM
Bronson Lloyd: Gold 100 IM
Bronson Lloyd: Gold 400 Free
Bronson Lloyd: Gold 200 back
Bronson Lloyd: Gold 100 Fly
Bronson Lloyd: Gold 200 Fly
Bronson Lloyd: Gold 1500 Free
Hannah Huria: Gold 100 Breast
Hannah Huria: Gold 200 IM
Hannah Huria: Gold 100 IM
Bronson Lloyd: silver 200 Free
Hannah Huria: Silver 50 Breast
Hannah Huria: Silver 200 Breast
Annabella Jencova: Silver 50 Fly
Annabella Jencova: Silver 100 Fly
Annabella Jencova: Silver 100 Free
Tori Grout: Silver 50 Breast
Tori Grout: Silver 200 Breast
Stevie Shipman: Silver 50 Back
Rebecca Moynihan: Bronze Open 100 Free
Annabella Jencova: Bronze 200 Free
Annabella Jencova: Bronze 50 Free
Hannah Huria: Bronze 100 Back
Hannah Huria: Bronze 200 Back
Hannah Huria: Bronze 100 free
Hannah Huria: Bronze 50 Back
Koanga Tatana-Waihi: Bronze 50 Breast
Tori Grout: Bronze 100IM
NZ OPENS
Rebecca Moynihan: Gold 50 Free
NAGS
Bronson Lloyd: Gold 200IM
Bronson Lloyd: Gold 1500 free
Bronson Lloyd: Gold 400 Free
Tori Grout: Gold 200 Breast
Tori Grout: Silver 50 Breast
Bronson Lloyd: Silver 200 Free
Bronson Lloyd: Silver 50 Fly
Bronson Lloyd: Silver 200 back
Hannah Huria: Bronze 50 Breast
Hannah Huria: Bronze 100 breast
Hannah Huria: Bronze 200IM
Eli Litten: bronze 50 Breast
Bronson Lloyd: Bronze 100 Back
Bronson Lloyd: Bronze 100 Fly
Chelsea Parker: Bronze 200 breast
Stevie Shipman: Bronze 15 u 4 x 100 free relay
Isabella Tunnicliffe: Bronze 15 u 4 x 100 free relay
Hannah Huria:  Bronze 15 u 4 x 100 free relay
Annabella Jencova: Bronze 15 u 4 x 100 free relay
Stevie Shipman: Bronze 15 u 4 x 100 medley relay
Tori Grout: Bronze 15 u 4 x 100 medley realy
Hannah Huria:  Bronze 15 u 4 x 100 medley relay
Annabella Jencova: Bronze 15 u 4 x 100 medley relay

2017
NZ SC
Tori Grout: Silver 100 Breast
Tommie Milne: Bronze 100 Breast
NAGs
Tori Grout: Gold 200 Breast
Hannah Huria: Gold 100 Breast
Stevie Shipman: Gold 100 Back
Rebecca Moynihan: Silver 100 Free
Arianna Wright: Silver 50 Breast
Arianna Wright: Silver 200 Breast
Annabella Jencova: Silver 50 fly
Tori Grout: Silver 100 Breast
Rebecca Moynihan: Bronze 50 Free
Stevie Shipman: Bronze 100 Back
Arianna Wright: Bronze 100 Breast
Stevie Shipman: Bronze 15 & U Medley Relay
Hannah Huria: Bronze 15 & U Medley Relay
Annabella Jencova: Bronze 15 & U Medley Relay
Caitlin Huria: Bronze 15 & U Medley Relay

2016
SC NAGs
Rebecca Moynihan: Gold 50 Free
Arianna Wright: Silver 50 Breast
Arianna Wright: Silver 200 Breast
Stevie Shipman: Silver 50 back
Tommie Milne: Bronze 100 Breast
Tommie Milne: Bronze 200 Breast
Kate McKelvie: Bronze 100 IM Para Multi-Class
Rebecca Moynihan: Bronze 100 free
NAGs
Rebecca Moynihan: Gold 50 Free
Keely McKnight: Bronze 50 Free
NZ Opens
Rebecca Moynihan: Silver 800 WGTN Free relay
Phoebe Nelson: Silver 800 Wgtn WGTN Free relay
Chrystel Neilsen: Silver 400 WGTN Free relay
Keely McKnight: Silver 400 WGTN Free relay
Rebecca Moynihan: Silver 400 WGTN Free relay
Phoebe Nelson: Silver 400 Wgtn WGTN Free relay
Chrystel Neilsen: Bronze 400 Medley WGTN Relay
Keely McKnight: Bronze 400 Medley WGTN Relay
NZ Juniors
Tori Grout: Silver 100 Breast
Tori Grout: Silver 200 Breast
Tori Grout: Silver Medley WGTN Relay
Koanga Tatana-Waihi: Silver 50 Breast
Tori Grout: Bronze 50 Breast

2015
SC NAGs
Rebecca Moynihan: Gold 50 free
Keely McKnight: Bronze 50 fly
Phoebe Nelson: Bronze 50 free
NAGs
Rebecca Moynihan: Gold 100 Free
Rebecca Moynihan: Silver 50 Free
Ballad Woodley-Hanan: Silver 50 Breast
Ballad Woodley-Hanan: Bronze 100 Breast
Ballad Woodley-Hanan: Bronze 200 Breast
NZ Juniors
Tori Grout: Silver 100 Breast
Tori Grout: Bronze 50 Breast
Tori Grout: Bronze 200 Breast

2014
SC NAGs
Rebecca Moynihan: Gold 50 Free
Rebecca Moynihan: Bronze 100 Free
Ballad Woodley-Hanan: Bronze 50 Breast
Nicolas Cecioni: Bronze 50 Back
NAGs
Ballad Woodley-Hanan: Silver 100 Breast
Ballad Woodley-Hanan: Bronze 200 Breast
NZ Juniors
Chelsea Parker: Silver 400IM

2013
NAGs
Paige Enoka: Bronze 400IM
SC NAGs
Emily Malaulau: Bronze 50 Fly
Chrystel Neilsen: Bronze Freestyle WGTN Relay

2012
NAGs
Paige Enoka: Gold 200 Back
Oli Lusk: Silver 50 breast
Oli Lusk: Bronze 100 Breast
Paige Enoka: Bronze 400IM
NZ Juniors
Boston Hunt: Silver Freestyle WGTN Relay
Emily Malaulau: Silver Freestyle WGTN Relay
Emily Malaulau: Silver Medley WGTN Relay

2011
NZ Juniors
Paige Enoka: Gold 200 back
Paige Enoka: Silver 400 IM
Paige Enoka: Silver Freestyle WGTN Relay
Paige Enoka: Bronze 100 back
Paige Enoka: Bronze 400 free
Emily Malaulau: Bronze 50 Free
Paige Enoka: Bronze Medley WGTN Relay

2010
S/C NAGs
Dayna Lawton: Silver Medley WGTN Relay
Samantha Piper: Silver 50 back
NZ Juniors
Mia Clarke: 50 Fly  Bronze
Mia Clarke: Medley WGTN Relay
Paige Enoka: 200 Back  Bronze

2009
NAGs
Oli Lusk: Gold 50 Breast
NZ Juniors
Mia Clarke: Silver 200 free
Mia Clarke: Silver 100 free

2008
NAGs
Joseph Mansell: Silver 50 breast
Jake Allen: Bronze 200 fly
NZ Juniors
Dayna Lawton: Silver 100 fly

2007
NAGs
Jake Allen: Silver 200 fly
Jake Allen: Bronze 400 free
Jake Allen: Bronze 13 200 IM
Dale McNamara: Bronze 200 back

2006
NAGs
Shane Patience: Gold 1500 free
Shane Patience: Silver 200 free
Shane Patience: Silver 400 free
Dale McNamara: Bronze 200 back
Hugh Campbell: Bronze 200 breast
Shane Patience: Bronze 200 fly
NZ Juniors
Jake Allen: Gold 400 IM
Jake Allen: Silver 200 IM
Jake Allen: Silver 200 free
Jake Allen: Silver 200 fly
Jake Allen: Bronze 100 free
Kate Forster: Bronze 400 free

2005
NAGs
Shane Patience Gold 1500 free
Brett Newell: Silver 100 fly
Brett Newell: Silver 200 fly
Brett Newell: Bronze 200IM
NZ Juniors
Jake Allen Gold: 100 free
Jake Allen Gold: 200 free
Jake Allen Silver: 100 fly
Jake Allen Silver: 200 fly
2004
NAGs
Brett Newell: Gold 200 IM
Brett Newell: Gold 400 IM
Kate Harvey: Gold 100 back
Kate Harvey: Gold 200 back
Kate Harvey: Gold 50 fly
Kate Harvey: Gold 100 fly
Kate Harvey: Gold 200 fly
Kate Harvey: Silver 50 back
Brett Newell: Bronze 200 free
Brett Newell: Bronze 100 fly
Brett Newell: Bronze 200 fly
Shane Patience: Bronze 200 fly
2003
NAGs
Kate Harvey: Silver 50 fly
Charina Leckie: Silver 50 back
Kate Harvey: Bronze 200 back
Kate Harvey: Bronze 200 fly
NZ Juniors
Shane Patience: Gold 200 fly
Shane Patience: Silver 100 fly
Shane Patience: Bronze 200 free

2002
NAGs
Kate Harvey: Gold 100 fly
Kate Harvey: Silver 100 back
Kate Harvey: Silver 50 fly
Charina Leckie:  Bronze 50 back